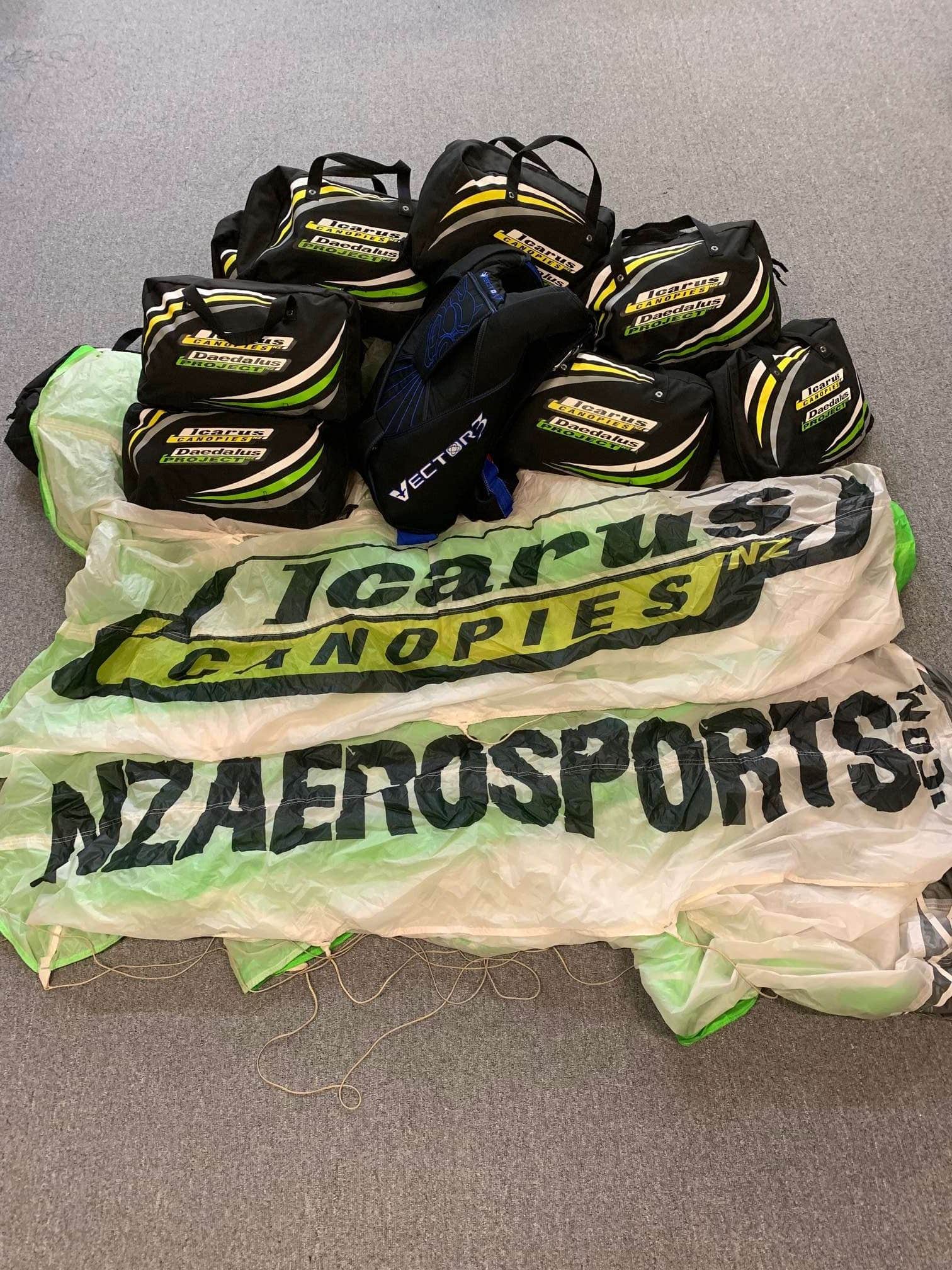 Downward Trend is the Australian Demo Centre for NZ Aerosports Icarus Canopies!
A wide variety of the latest range of Icarus Canopies available from Safire3, Crossfire3, JPX Leia and Kraken. 
Vector3 containers in a variety of harness sizes and different canopy combinations are available.
We have a range of Containers and Canopies for you to "Try before you Buy".
Our range of containers and canopies for you to demo will grow, so keep checking in to see what is available!
All demo equipment is FREE to trial, but there are some rules that apply (see NZA Waiver and "The Rules").
Please contact us for the current demo equipment available and to arrange a demo.